Click here to edit Spacer module.
Who are we?
We are moving men, with muscles and manners. We are friendly, accommodating and engaged in our work.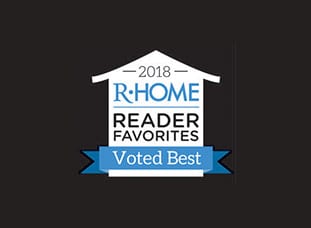 What do we do?
We do things the way they should be done, with a common sense approach and a can-do attitude.
Why do we do it?
Good Question.

Moxie Movers Means Muscle and Manners"
Our mission is to reconcile the two opposing forces of brains and brawn.
When this is accomplished, it translates into value for our customers who may have previously been forced to choose one or the other.
On moving day, you will be working directly with your crew to coordinate and guide them.
That's why my primary focus is on who you will be spending the day with.
The qualities our customers most commonly praise are:
A "Can Do" attitude > They felt that their crew of movers were there to work.
Communication > Effective communication is critical to a successful move
Trustworthiness > They felt their movers were honest, careful, courteous, and communicative.
Accommodation > There was something that required a little extra care and the movers were happy to oblige.
Priority > They felt that their move was important to the company, and were treated as such.
What you can expect from Moxie Movers
You can expect a crew of movers who are there to work.
You can expect your crew of movers to be honest, careful, and courteous.
You can expect your crew of movers to be accommodating.
You can expect the crew to be well equipped with, tools, blankets, dollies, handtrucks , and straps.
This means :
Your furniture is wrapped and protected in blankets.
Furniture is placed where you want it, and boxes go to their designated rooms.
Beds,cribs and other furniture, if necessary, can be disassembled and reassembled.
My Experience: in Brief
My name is Jesse Whitacre. I am married and my wife Karen and I have three young boys in Henrico County Public Schools. I studied the Fine Arts at the Pennsylvania Academy of Fine Arts. Prior to owning a moving company I was a mover, a gallery artist, a traveling caricature artist, a dishwasher and an amateur handicapper. Moxie Movers was started here in Richmond by me. I designed the logo and decorated the trucks. I hire everyone and train them myself. Moxie movers is the Quintessential small business where the owner is involved in the daily operations and does everything from sign the checks to sweeping the floor. We survive on our reputation and excel at providing the small touches and attention to detail that a larger company simply cannot do. And I intend to keep it that way. We are small on purpose. Our Mission…